Personal Info
Name:Mateusz
Age:19
Location:Poland
Language:Polish,English
Occupation:student
Tell us something about yourself
My name is Mateusz, i from Poland , city Nowy Sącz. I am 19 years old. I am studing computer science on "Państwowa wyższa szkoła zawodowa"

. I play WoW about 7 years. I like this game but sometimes it is stupid. I played druid, now i start playing shaman. I have older brother who plays WoW too. He plays only arena thats why he is noob.

Why are you applying to Bloodlust?
BL was , is and will be one of the best guild on server Kor'gall. I was here before and i know its pro guild in which i want to be.
Have you read the guild rules?
Yes, i read. Imbaness
Do you have any references in Bloodlust?
Nah...

Do you share your account with anyone?
I share my account with my older brother
How is your internet? (
www.speedtest.net
)
http://www.speedtest.net/result/1648913060.png
Character Info
Name: Tooll
Class: Shaman
Main spec: Enh
Off-spec: Enh
Preferred spec: Enh
Armory link:
http://eu.battle.net/wow/en/character/korgall/Tooll/simple
Are you the original owner of the character and the account?
Nope, owner of this game is my brother.
What is your dps/tank/healing rotation or priority list?
1. Flame Shock
2. Stormstrike
3. Unleash Elements
4. Lava Lash
5. Earth Shock (if Flame shock is up)
and ofc totems, feral spirits as often as cd allow , blood furry same (orc talent)
Post a combat log link (for example World of Logs, WoW meters, etc)
Erm, not sure how to do that.
Post a screenshot of your raid UI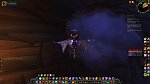 Raid Info
Are you able to attend to these raid days and times?
Wednesday 20:00 - 23:00 Yes
Thursday 20:00 - 23:00 Yes
Sunday 20:00 - 23:00 Yes
Monday 20:00 - 23:00 Yes
What's your raiding experience in Cataclysm (detailed), WotLK, TBC and vanilla?
Vanilla - nothing
TBC - nothing
WotLK - ICC N (12/12) HC (11/12)
Cata - BD N (6/6) HC (4/6)
BoT N (4/4) HC (1/5)
TFW N (2/2) HC (0/2)
FL N (0/7) HC (0/7)
DS LFR (8/

N (0/

HC (0/

How do you prepare for a raid?
I prepare for raid by repairing my gear, buying flasks and food.
Knowing tact's is a must!
Guild History
What are your previous guilds, and why are you no longer with them?
My previous guilds: i dont remeber what was before BL but it was all the time BL.
I left BL and that wasnt rly good decision. Now im here again as sated and if it is possible i ask for one more chance.
What rank did you achieve in those guilds? (Social, Trial, Raider etc.)
Sated-Trial-Raider-Core Raider
Additional Info
Why should we invite you to Bloodlust?
I am already here so maybe i will change question. Why should we invite you back to raiding grp?
I think i could be a good member, raider and firend. I am pretty good in raiding, im sure what i am doing. Im quite clever so im sure there wont be any words like "WTF R U DOING" "NOOB" in my direction.